EXAMPLES OF CLIENT CHALLENGES ADDRESSED
Through dozens of projects across many industries, I've applied skills in interviewing, analysis, design, writing and graphics to address a variety of client challenges. I've come to see that 75% of problem solving comes through better organization of information that's already there—sometimes in people's heads.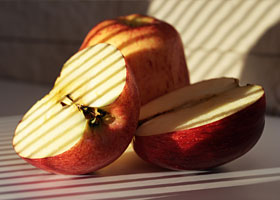 Audrey's services and products take the form of training modules, procedures documentation, instruction manuals, job analysis, curriculum maps, program timelines, logistics plans, train-the-trainer workshops and knowledge transfer packages.
She has worked with corporate executives, salespersons, authors and consultants; aircraft mechanics; committees and boards; cross-departmental employee teams; rocket propellant technicians, software engineers, physicians, attorneys, building contractors, plumbers and housekeepers.
Topics in Audrey's projects have ranged from hotel-casino operations to turbine engine customer support; from Tupperware sales to art conservation; from theme parks to nuclear waste; from improving listening skills to team-based emergency procedures development; from 737 oxygen mask repacking to banking.
The creative part of Audrey's work is finding ways to structure project phases and information flow to gather and reflect multiple, diverse perspectives and interests, incorporating the value each provides. Better products or systems result because user ideas and needs are given focus.
Often, Audrey makes use of information graphics and "visual thinking" strategies to evolve and communicate key project concepts.
SOMETHING SEEMS TO BE MISSING.
It wasn't until two accountants from a management team left the business that people realized several key procedures weren't written down. Documenting those procedures led to needed updates in others—outside the accounting department.
THAT WAS THEN, THIS IS NOW.
What competencies do my employee groups need to meet different business objectives than we were looking at--even 15-18 months ago?
IS THERE AN EASIER WAY…?
…for my stressed out supervisors to see which of 150 compliance certifications their reports need to take now? Next week? Three months from now?—"Well, yes, we have an LMS. But it's too complicated for most of us to access and use."
ASKING AND ANSWERING QUESTIONS THAT MEAN SOMETHING…
In Nevada, what people want to know about nuclear waste disposal comes down to this:
• Why here?
• Why now?
• Is it safe?
• How can I trust you when you tell me it's safe?

Given their questions, how does a public website respond to these questions in ways that make sense?
DRILLING DOWN…
In spending $800 million on a building, what does each of the building's user-groups need? If we double the number of rooms, what does that mean to the housekeeping department? To the casino department? To hotel security? How many guest towels do we order for 1800 rooms? Or, 2300 rooms? Then, how many square feet does it take to store those towels? Will the housekeepers actually be able to reach the shelves in the storage closets as they are now designed? (Maybe not!)
ACCOUNTING FOR "REALITIES"…
How do we provide training when no one has time to be trained, or feels they don't need to be trained? How do we reach this audience where they are at—physically and mentally…?
THINKING SMART/ADAPTING…
How do 1000 subcontractors, vendors and first wave employees find their way around an intensively active, 30-acre construction site when the entrances, exits, halls, walls and spaces change every three days? (Answer: A simple, low cost, flexible, signage design plan.)
HOW MANY? YIKES!!
When a 67-hospital healthcare system wants to launch an initiative to emotionally connect with 120,000 management and employees on the topic of preventing unnecessary deaths, how can organization experts go "on the road" to tell their stories and teach techniques without leaving their own facilities?